Who are we?
Scroll down to read about our people.
Church People
---
Briony Newport: Elder
I became an Elder at Cumnor URC in January 2014. Previously I served as a Deacon at Botley Baptist Church for 12 years before finding the warmth and spiritual home at Cumnor URC more suited to my journey of faith.

I am a retired Chief Executive's PA and have been involved in community work for 40 years. I have helped achieve diverse projects over the years: a playgroup, summer play schemes, the Thames river garden at Osney and nearby bus lay-by, restarting Botley Youth Club, a community newsletter and a seated exercise class.

I was a councillor on the VOWH District Council for 16 years and whilst Chairman 2002/4 I met members of the Royal family on 5 occasions. In 2007 when I retired from politics I was unusually made an Honorary Alderman. I served 16 years as a Parish Councillor and 12 as a School Governor.
---
Beryl Parmenter: Elder and Church Secretary
I was born and brought up in Lancashire in a Church of England family. Always a keen linguist, when I left Grammar School I moved to London to study Business French and German at the Central London Polytechnic.
After a stint working in Germany, I moved to Holland in 1981 where I worked for a number of years for Netherlands Railways. Whilst living in Amsterdam I started to attend the English Reformed Church (part of the Church of Scotland) where I both sang in the choir and served as a Deacon.
In 1989 I met my late husband, Tony, on holiday in Greece and following our marriage in 1990 (in my beloved English Reformed Church), I discovered my new home at Cumnor URC in 2009. I became a member in 2009 and an Elder in 2010.
Following my move back to the Oxford area, I worked for many years in educational publishing selling English language teaching materials across the world. As a keen cyclist, any spare time that I have, I'll be found "in the saddle".
---
Richard Dewar: Elder and Treasurer
I was brought up in the Church of Scotland in Motherwell where I was ordained as an elder. I was also Finance Convenor of my Church. I have a BA in Accounting and Law and am a qualified Chartered Accountant and Chartered Tax Advisor. While still living in Scotland I became involved in various charitable activities as their treasurer. The first was The Abbeyfield Society a care home for the elderly, Cala Sona Enterprises which provided sheltered housing for Lithuanian Refugees. After moving to England I carried out the same role for the Christian Aid Committees in Twyford, Berkshire and more recently in Cumnor, Oxford until 2012.
After spending 10 years in the accounting profession I moved into a finance role in manufacturing, later moving south to Berkshire with the same company. It was at the local badminton club in Twyford that I met my wife Daphne. We got married in Twyford URC and set up home in Henley-on-Thames where we became members of Christchurch URC. I also served as an elder there. My job, however, took us to California where we stayed for two years before returning to England and setting up home in Cumnor, Oxford. I worked at the World Headquarters in Abingdon of a FTSE 100 company in various senior financial roles until I retired in 2000. Having settled in Cumnor we became members of Cumnor URC where I am now Treasurer and Lettings Administrator.
After retiring I took up golf, which continues to be my spare time passion and have now joined the Cumnor Community Choir.
---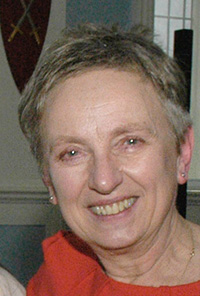 Jane Mullee: Elder
I was born and raised in Oxford and married Tony at the Risinghurst URC. We moved from Headington to Cumnor in 1986 and found many new friends when our son attended the local primary school.
For the first half of my working life I was a radiotherapy radiographer at the Churchill Hospital in Headington, treating mainly cancer patients as part of a large team. After completing a Maths (with Physics) degree, I changed to accountancy for the remainder of my career. I retired in 2015 after working, together with my husband, for an endowed educational charity in London which, amongst many other things, provided grants for young people who live within the London area and who otherwise could not afford the financial costs of studying for a degree.
I am a relative newcomer to Cumnor URC. After my mother (who was a regular attender) became less independent we started bringing her to the services, where we were so warmly welcomed by the members that we soon felt part of this friendly and open congregation.
In my few moments of leisure you will find me in the company of friends or with my nose in a book.
---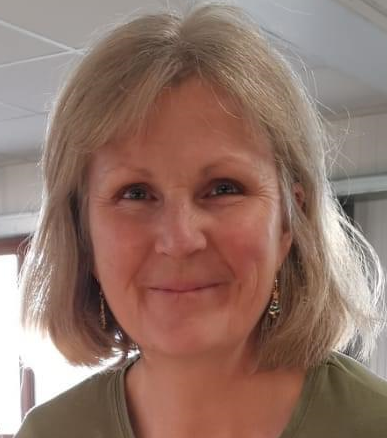 Anne Gow: Elder
I first visited Cumnor URC when I was very young with my grandmother Marie Cornish, who played the old pedal organ and was an active member of the church. My father meanwhile took me to Trinity Church Abingdon, which became a joint Methodist and United Reformed Church in 1971, when the URC was formed. I took my first communion and was received into membership at Trinity Church.
Career and family life abroad and around the UK led me to many different churches and denominations of the Christian faith. Returning to worship at Cumnor, with my dear aunt Wyn Cornish, has been a very happy and fulfilling experience.
I look forward to serving the Church as its newest Elder.