Our Prayer Garden & Quiet Space
On August 13th 2011, a vision was realised when we dedicated our 'Prayer Garden & Quiet Space'. The plot which used to be an allotment producing raspberries but is now fruitful in other ways.

The process began about two years earlier with the idea to transform it into a space for sharing with our neighbours; a space which would nurture the soul rather than nourish the body.

It was hard work, and not just physically. It involved several sketches and plans and many ideas and opinions, as well as hours of digging and weeding just to get started. Then we brought in a gardener to do some of the heavy ground work, to lay the path and erect the fencing and arched entrance. Eventually, at last, we could start planting! We have created a wonderful space, with contrasting foliage and colours, climbing plants and spreading ones, flowering shrubs and aromatic ones.

But without the support, generosity and enthusiasm of our members we would never have achieved what we have. A debt of gratitude is owed to many; thank you to those who offered their physical assistance, those who gave plants, and those who contributed to the funding through the Gift Day. We were also delighted to have the support of so many friends who joined us for the Dedication Ceremony. Among those gathered for the occasion were Richard Hicks and his wife bringing with them the gift of a climbing rose in memory of Richard's mother, a former, long-time member of the church.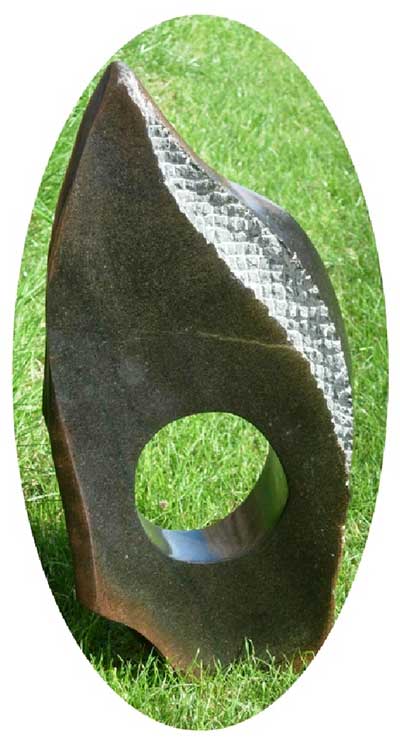 This place is open to everyone and anyone. We want it to be a place of welcome, a space where you can be quiet and reflect and dream. A space where you are free from any pressure. You can sit and listen to the birds or walk slowly along the spiral pathway to the African sculpture. It's called Spirit Butterfly Head; but what does it say to you?

You may feel you have your own garden to sit in, but there's something about coming apart to a different place which frees the mind from its normal routine, allows it to roam where it will and receive nourishment from natural and heavenly sources.

Do tell your friends about this place, and, also, do come yourself.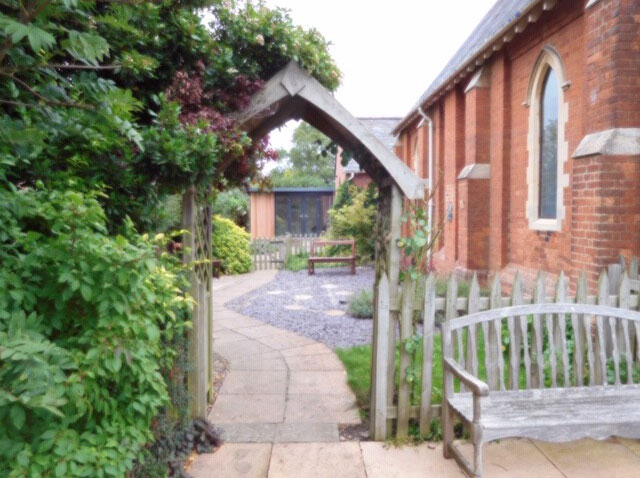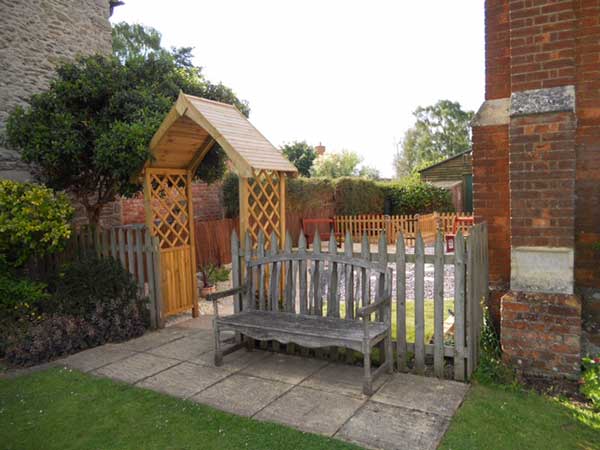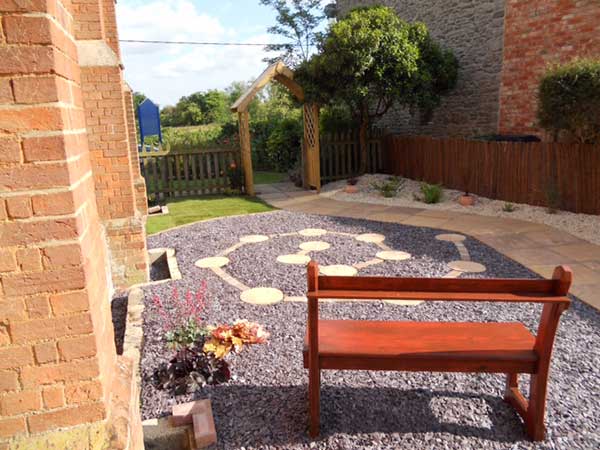 Click to enlarge the photos